Welcome to Huihong Technologies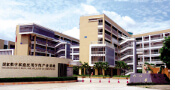 Huihong Technologies Limited specializes in fiber optic cable assemblies and fiber optic network devices manufacturing since 1995, we are known as the fiber optic cable manufacturer for the excellent products quality, competitive prices, fast delivery and good service. We not only offer OEM fiber optic cable assemblies to some world leading companies in this industry, but we also cooperate with many other companies from all over the world and support these partners to win in the market. We are professional China fiber optic company.

Here are the advantages of our partners:
Fast and always on time delivery. We always keep our words for on time delivery for the fiber optic cables and devices. Our products include single mode fiber optic cables and multimode fiber optic cables .
Read more...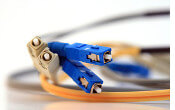 Fiber optic cable assemblies include a wide range of products like fiber patch cables, fiber optic pigtails, and fiber optic splitters. They are all consisting of fiber optic cables and fiber optic connectors. We supply the most commonly used fiber optic cable assembly products.

Our fiber patch cables are made of premium quality materials by advanced manufacturing equipment. These fiber optic cable assemblies are also supplied to some world leading companies in this industry and to some university labs. These fiber cable assembly products include the SC, FC, ST, LC MTRJ, and etc types. Products are compliant with industry standards.
Pigtail fiber optic cable assemblies made by our factory include both standard type and fan out type. The pigtail assembly can be 0.9mm diameter cable or 2mm or 3mm diameter cables. They can be terminated with various kinds of different fiber optic connectors and with custom length.
Read more...
Converters and Transceivers
Fiber optic transceivers and fiber optic converters are used to transform the signals between fiber optic format and other format. We mainly supply 3 general type of transceivers, one is pluggable transceivers including GBIC, SFP, SFP plus, XFP, Xenpak and X2, the other is fiber-Ethernet converters which are used for 100base and 1000Base Ethernet. The 3rd type is video transceivers, or called video multiplexer, used with cameras for security monitoring.
Our pluggable transceivers are made strictly according to the MSA, we supply a wide range of transceivers to fit copper wires, 100Base Ethernet, 1000Base Ethernet, 10G, 40G and more. They can be used in Ethernet, CWDM, DWDM, SDH, SONET, etc applications.
Read more...
Fibre Optic Test Equipment
Fiber optic testers are a series of fiber devices performing testing, troubleshooting and measurement of the fiber devices or fiber network. Testing means to use fiber optic tester to verify a network's performance characteristics for its compliance with the specifications. Troubleshooting means to use fiber optic tester to find fault components which may be the cause of the system's incorrect operation. Measurement means to use fiber optic tester to get parameters of a device or a phenomenon. Below we will give you a basic idea of the fiber optic testers that are commonly used.
Read more...